Volunteer Highlight
Yvette Law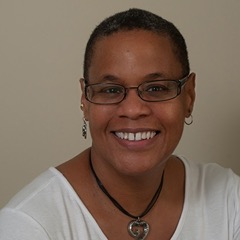 "When we give cheerfully and accept gratefully, everyone is blessed." Maya Angelou
We could not do what we do, or do it so well, without dedicated individual volunteers and businesses who donate their time, their services and their professional skills to make each Mondays at Milano such a special and supportive experience. We can never say thank you enough. We hope you will enjoy getting to know the people who make our project work so well as we feature our volunteers here.
Q:What motivated you to get involved in Cut out Cancer?
I have many family members who have had cancer and I have gone through the journey of their illness with them. Watching them go through this is close to my heart. When I happened to hear about Cut out Cancer, I was immediately drawn to this opportunity to give back and help make the journey a little less painful.
Q:Tell me about a meaningful/memorable experience during your volunteering at COC
I gave a client a massage, and she was quiet throughout the massage. At the end, she gave me a huge hug and said," You have made me smile again."
Q:What is something you are proud of that few people know about you?
I was the star of a 2 woman play called, Marla's Devotion and I starred as Marla!
Q:How do you feel after a day of giving massages at Cut out Cancer ?
I am honored and blessed to have a career that is something that I love to do. I feel giving massage is sacred work. If I can make a difference in someone's life with the work I do with my hands, then I am completely gratified. I have been so moved by what is happening at the incredibly upbeat Monday sessions at Milano Salon. It is just amazing. Observing women who are laughing, supporting each other and benefiting from being in a safe and trusting space is so gratifying. I love watching women who literally are transformed while there. This isn't a doctor's visit. It is a chance to feel normal and pampered.
You can find Yvette at:
All About Balance
(860) 212-7709?
allaboutbalance@live.com